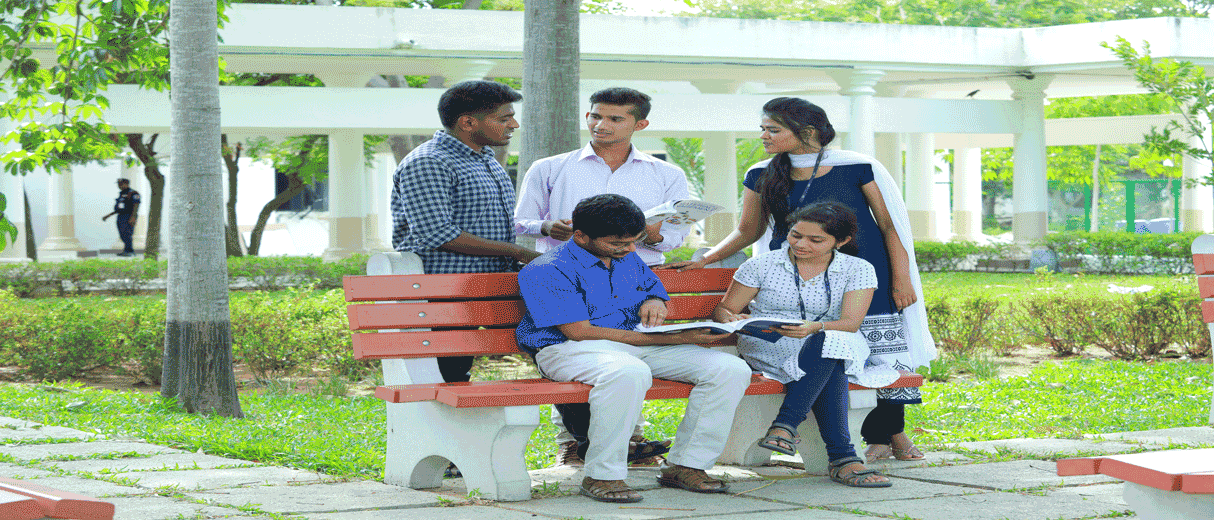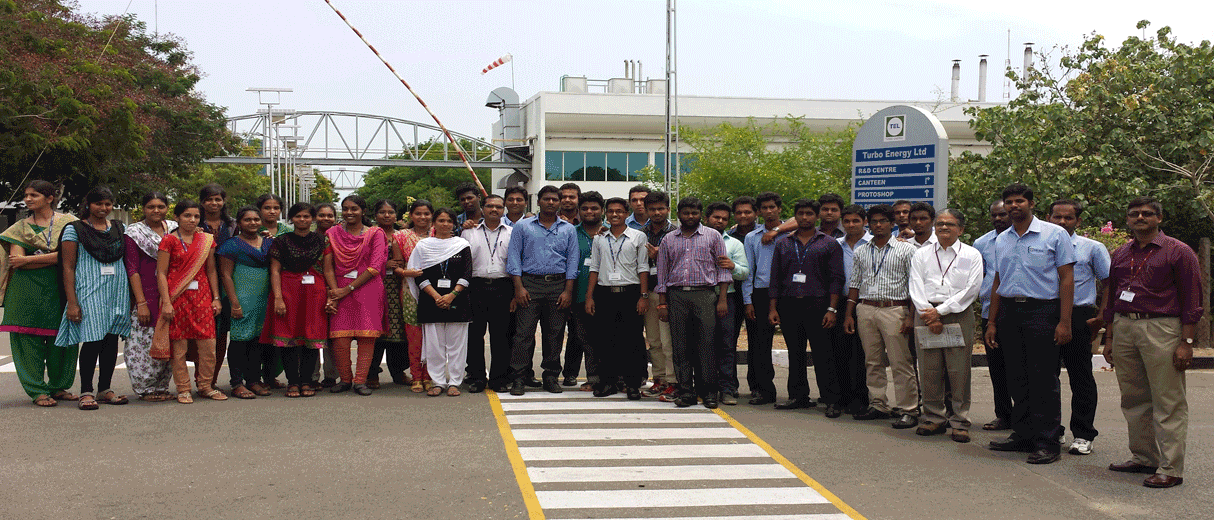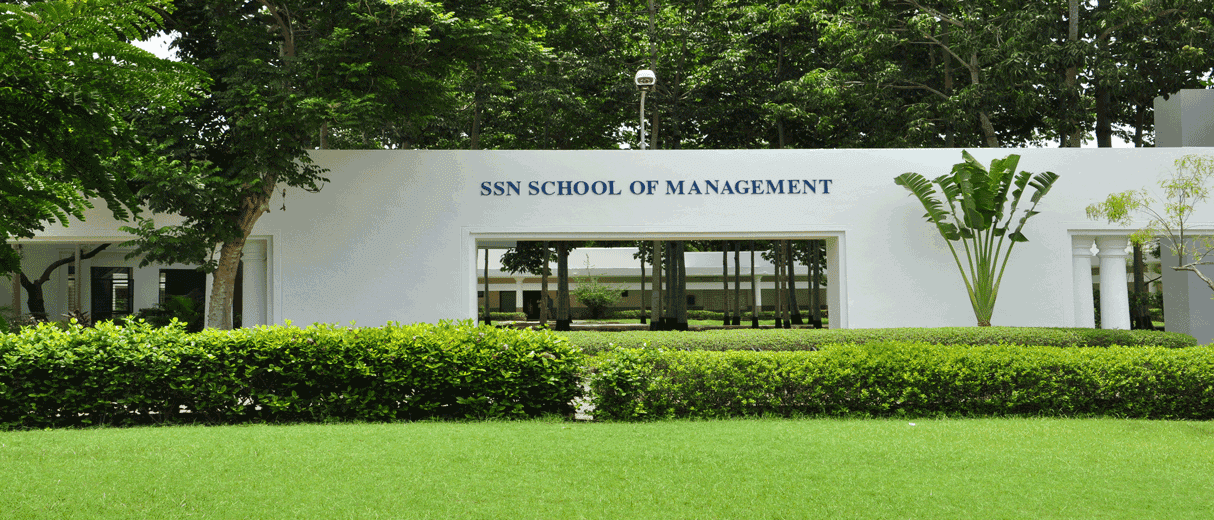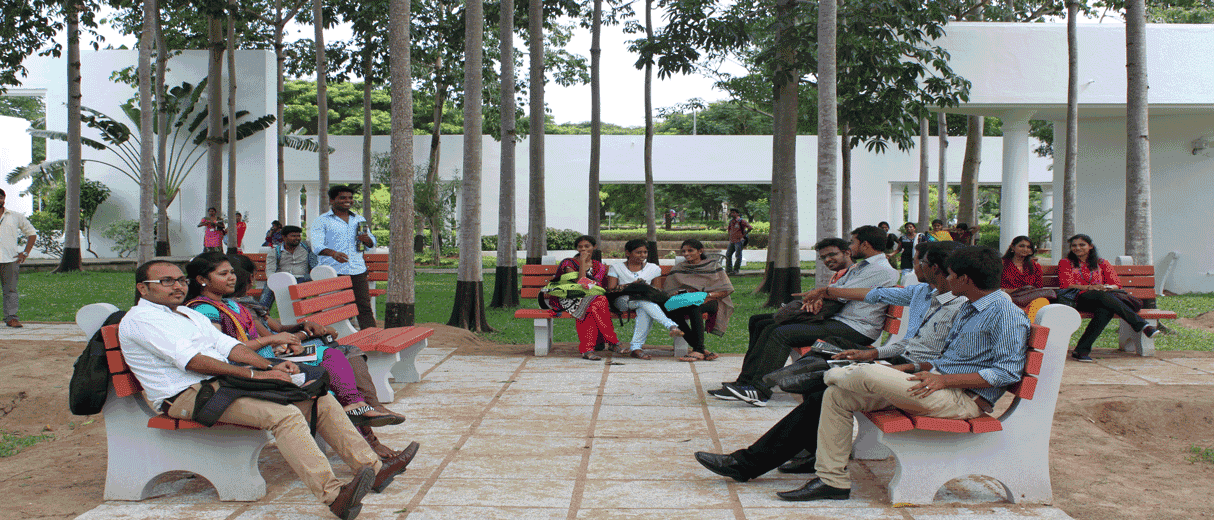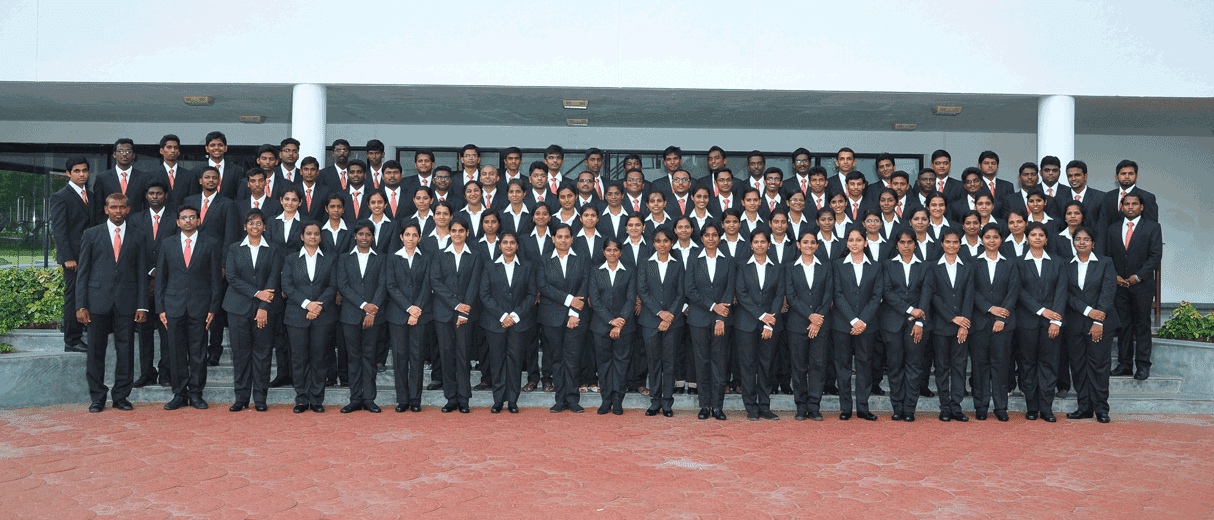 MBA Admissions 2023
(XXIV Batch)
MBA@SSN
Welcome to the 24th batch of MBA Program. The legacy and brand of SSN speaks for itself.

The MBA Program of SSN is for those aspiring students who are keen to build their managerial career. With specializations across all the functional areas of management, the program provides the depth of knowledge with contemporary relevance.

The MBA program of SSN has wide acceptability by companies across different verticals of industry. The graduates from the school are most sought after by the companies due to their industry-ready orientation.

If you wish to live your dream and stand tall, SSN is the place where you could nurture it.
For more information about the program, please visit SSN School of Management, SSN School of Business, SSN MBA, SSN

SSN School of Management (SSN SoM) is part of Sri Sivasubramaniya Nadar College of Engineering (SSNCE). The institution is NAAC A++ accredited and autonomous under Anna University. The institution is part of Shiv Nadar Foundation, founded by Dr. Shiv Nadar, Chairman, HCL Technologies. SSNCE is ranked 48 in NIRF 2022 (Engineering stream). For more details about SSNCE, please visit Home - SSN College of Engineering | SSN Institute of Technology
Unique Value Proposition
The unique value proposition comes out of the following factors.
A legacy of a brand that represents the quality of education in India.
Part of Shiv Nadar Foundation, known for social objectives and creative philanthropy.
The foundation has invested close to US$ 68 millions in SSN Institutions.
World class campus with academic ambience, 230+ acres green campus.
1800+ MBA alumni network across industries.
Peer group learning at its best due to highly meritorious and rich diversity of students
Industry lead Value Added Courses.
Tailor made pedagogy for industry readiness.
Best-in-class faculty with rich academic/ industry experience.
Residential nature of the program provides an inclusive learning environment.
Affordable fee structure and ROI is less than 12 months.
Please visit the Placements section of the website to understand the career aspirations that we meet
Admission Process
Admission to the MBA program is provided through two categories of seats - Management Quota (MQ) and Government Quota (GQ). There is no difference in fee structure irrespective of the category of seat. Hence all the students are encouraged to apply under MQ without waiting for the GQ admission process.

For more details about categories of seats, admission process, eligibility criteria and admissions brochure, please visit the Admissions section of our website.

This portal enables your application for Management Quota.

Admission under management quota involves the following stages:
Application process (online) through this portal.
Shortlisted applicants will be called for GD/PI/ Essay appreciation.
Final selection based on past academic performance, admission test scores, performance in GD/PI/Essay appreciation.
Admissions Brochure
Admissions Brochure 2023 is available in your dashboard. Please complete the registration process on the portal and download the brochure.
Eligibility
Academic Eligibility
X, XII, UG > 60%
No history of arrears in UG program. However applicants with up to two history of arrears can apply for the program. The call for GD/PI in case of applicants with two history of arrears is at the discretion of the institution.
Admission Test Eligibility
Preferred pattern of scores followed for admission are listed below.
CAT/XAT/CMAT > 60 percentile
MAT/ATMA > 80 percentile
TANCET/ Other State Level Admission Tests > 80 percentile.
An applicant can apply to the program with an admission test score (even if their scores are little lower than above) and can update the same application form with any number of admission tests (held after the submission of the online form) to improve the chances of getting an invite for the selection process.
Admission Tests accepted
All India Admission Tests (Tamil Nadu and other state students)
CAT 2022
XAT 2023
CMAT 2023
ATMA 2023
MAT 2022-23 (Sept 2022, Dec 2022, Feb 2023 and May 2023)
State Level Admission Tests
TANCET 2023 (Tamil Nadu and other state students)
Other State Level Admission Tests (only for students from other states)
Students are encouraged to apply for admission using all India admission tests and not to wait for state level admission tests to increase the possibility of admission.
Catch Live @ SSN
For day to day happenings at SSN or to read the success stories of students, please follow us on Linkedin at
Follow on Linkedin
Success link
Error link