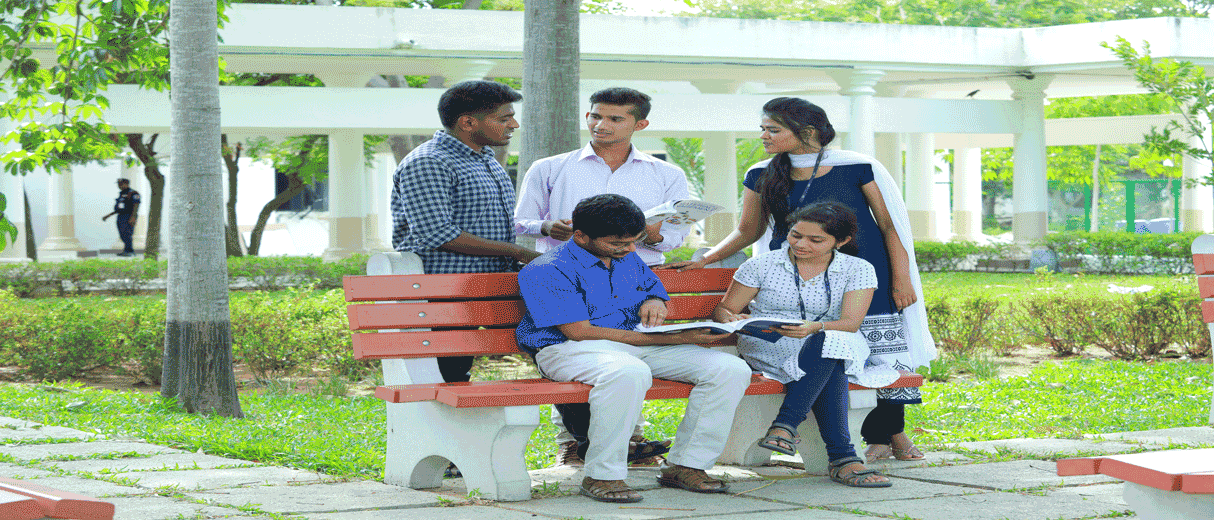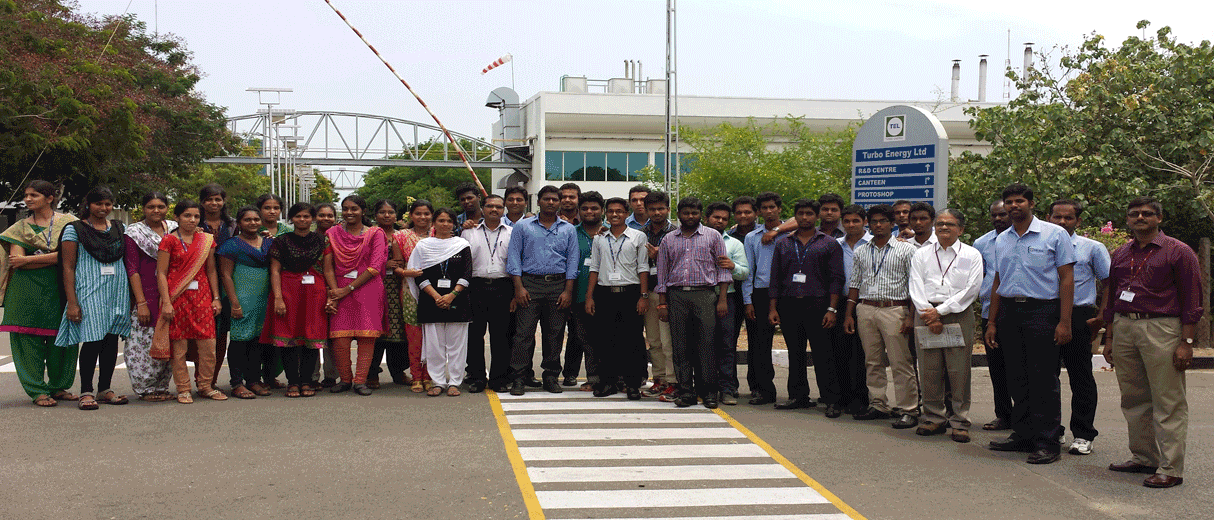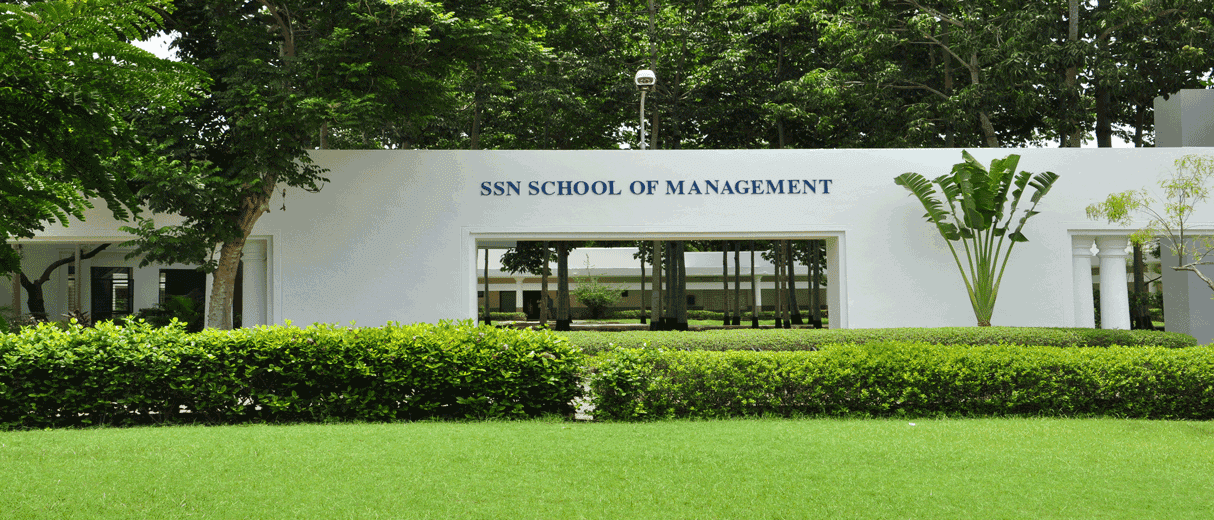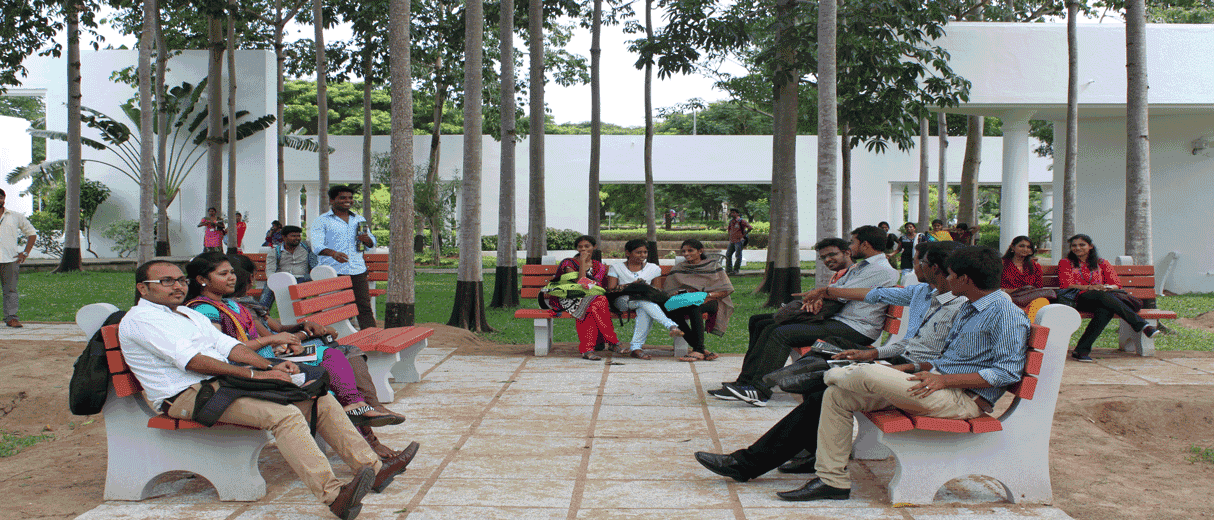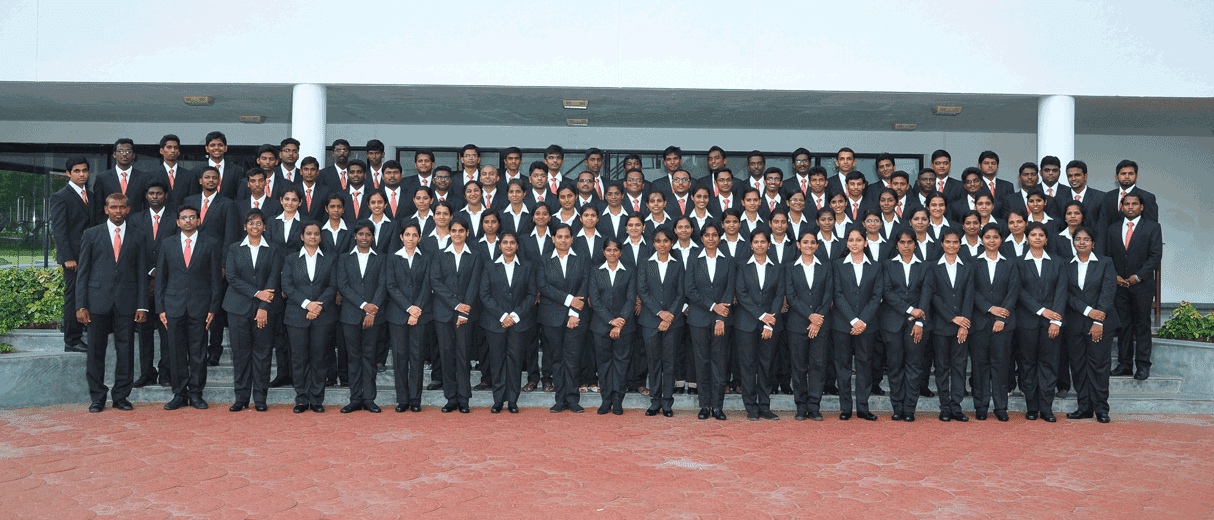 MBA Admissions 2020 (XXI Batch)
SSN ADVANTAGE
Autonomous under Anna University, Chennai
Specializations matching to industry requirements
Core faculty from IIMs and Industry oriented
Scholarships - Merit and Merit cum Means
Internships for closer industry interface (2 internships of 8 weeks and 12 weeks in the program)
Fully residential program with each student getting single occupancy wi-fi enabled hostel rooms (included in fee structure). Option to upgrade to AC rooms, attached toilet facility rooms also available at extra cost.
SPECIALIZATIONS OFFERED
Human resources
Operations
Non-credit courses offered during the year 2019:
Business Analysis, Business Analytics, Digital Marketing, Securities Management
Eligibility
Academic Eligibility
Above 60% in 10th, 12th and UG and consistent academic record, preferably with no history arrears.
Call for selection process of candidate with 1 or 2 history of arrears is at the discretion of the institution.
Admission Test Eligibility
All India Admission Tests – CAT, XAT, MAT (Sept/Dec/Feb/May), ATMA and CMAT (conducted for admissions season 2020)
State Level Admission Tests – TANCET or any other state level admission tests done for admission to MBA program (conducted for admissions season 2020)
SSN follows suitable cut-offs for the admission tests. The normal cut-off score for CAT/XAT/CMAT > 60 percentile (total/ composite) and MAT/ATMA> 80 percentile (total/ composite). For state level admissions tests like TANCET or any other state level tests, the cut-offs are generally announced after the respective admission test results based on results pattern and ranks obtained. Students with a score slightly below the above cut-off marks will be considered for work experience or excellence in academics.
Selection Process
SSN School of Management admissions to MBA Program is through two quotas, Government Quota (GQ) and Management Quota (MQ).
There is no difference in fee structure between GQ and MQ admissions.
Students are advised to apply under MQ by taking the all India admission tests as explained on this site/ website without waiting for GQ admissions. Selection under MQ will be based on past academic record, admission test scores and GD/PI performance. Work experience (if any) will get additional weightage.
GQ admissions are done by DOTE/ Anna University under single window counselling based on TANCET 2020. SSN seats get filled on day 1 of the counselling.
Placements 2019
SSN recognizes that placement is an important outcome of the program and is a validation of the two years' effort by the institution and students. SSN School of Management is vibrant and proactive with a mission to target reputed companies for placement of our MBA students. The preparation for this is an integral part of the program and includes special modules on general awareness of industry and environment and a variety of training on communications, soft skills, group-discussion, aptitude and facing interviews.

The placement for the class of 2017-19 closed at around 90% of the students being recruited by reputed companies. Students were placed in a variety of roles in IT, Banks & Financial Services and FMCG. The average CTC was Rs.4.8 lacs per year. That many of these companies are regular recruiters from SSN is a testimony to the quality of the students graduating from SSN.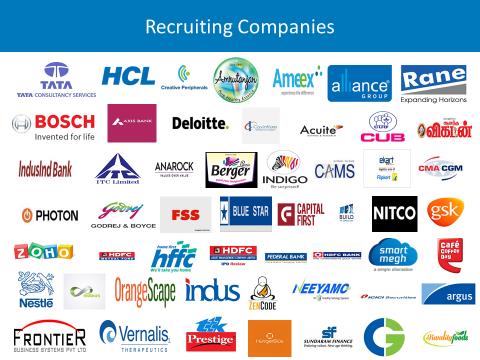 Internships 2019
The first batch (2018-20) under autonomous program has gone through 12 week summer internship during the period of June – July 2019. There has been good response from the companies to engage with the students of SSN. All students have been gainfully occupied either in research or professional practice. The internships involved taking challenging tasks and suggesting solutions to companies' real life problems.
The feedback from the companies is very positive and few of the internships have resulted in PPOs (Pre-placement Offers).
Students are now gearing for a project internship scheduled for Feb – May 2020 for about 16 weeks.
List of companies that have sought the talent for summer internship 2019 is:
Summer Internship Companies 2019
TAFE
Dalmia Cements
JSW
Siemens Gamesa
Air India
Eastern Condiments
K7 Computing Pvt Ltd.
Social Eagle
Amararaja
Elastic Tree
L&T ECC
SPIC
Aorta
ESAF
Lambodara Textiles
Sri Vishnu Shankar Mill
Ashok Leyland
Ezone
Lateshipment
Sundaram Clayton
Ashok Notebooks
Facilio
Lucas Indian Service Ltd.
Sundaram Fastners
Aster DM healthcare
Fashion point
Maarga Systems
Supreme Industries
Atomberg Tech
First Steps Babywear
Maintwiz
TCS
Bhawan Cybertech
Fleetguard
MakeMyTrip
The Hindu
BHEL
Flinto
Moreind automation
Times of India
BPCL
Fortune-In
Nenmak
TNPL
Brakes India
GSK
Olympia Tech Park
Trivent Systems
Butterfly
Hedge Funds Finance
Park Hyatt
Tube Investments
Canara Bank
HI-Tech Arai
Pixel 2 Print Pvt Ltd
Turbo Energy
Casa Grand
Home First Finance
Preethi Appliances
TVS Tyres
Central Cooperative Bank
IIFL
Ramco
Ultramarine
Chaikanth
In22
Repco Home Finance
Valeo
Chennai Metco
IP Rings
Roots India
Visteon
Cholamandalam Finance
IP Rings
Safe Express
Wabag
CommuniTree
Isuzu
Safe Express
Visteon
Congruent Solutions
ITC
SAIL
Xuberence
CRISIL
J K Fenner
Secova
Summer Internships 2019 - Few Positive Vibes
Flinto
Awesome and excellent student and future professional
Aorta
A fast learner. Was able to grasp the digital marketing concepts easily. Was frequently asking questions which showed the urge of to learn more and learn concepts effectively.
Visteon
She has all the traits of becoming a successful HR professional. She has a good learning aptitude and applies thought to her deliverable. I am sure that she will be an asset to any organisation
Chennai Metcob
Quick learner, Grasping power is high. Attitude also good. Her communication and thoughts to improve a company are very well suits for management roles.
Turbo Energy
Dedicated and sincere student, excellent commitment and willing to take challenges
Elastic tree
Confident, outspoken, hardworking and good team player
SPIC
The student has good attitude, attentive and has more learning potential. Able to grasp and deliver the results.
IP Rings
Knowledgeable. Willing to learn and quick in grasping the subject.
Facilio
She was a quick learner and has an eye for detail. She was able to research extensively and deliver on short notice.
-->

Success link
Error link